By Gabrielle Rosenau, September 2017
On Thursday, September 14th, all partners of NKG BLOOM Uganda met in the headquarters of Neumann Kaffee Gruppe in Hamburg for the official kick-off of NKG BLOOM Uganda. The event was opened by David M. Neumann (Managing Partner of Neumann Gruppe GmbH) followed by several partners and stake-holders in the presence of the Ambassador of the Republic of Uganda, J.M. Muhindo.
Speakers representing their companies or organisations presented their individual shares in NKG BLOOM Uganda, what challenges they faced so far and why they continued to be very enthusiastic about the programs' success. Catalina Eikenberg, Head of Sustainability at Bernhard Rothfos, confirmed this enthusiasm by bringing the first positive results and lessons learned.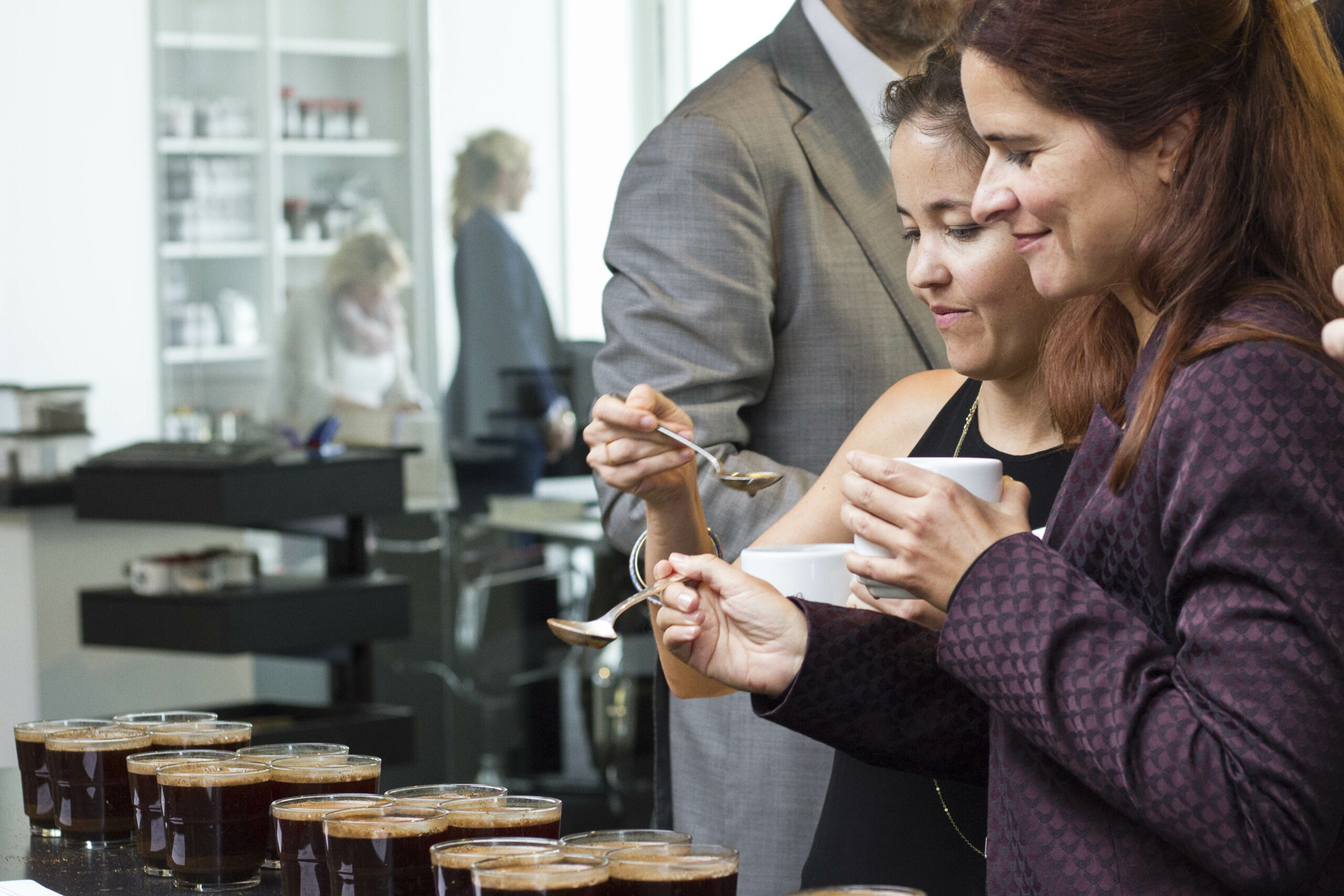 The presentations were followed by a Q & A session and a demonstration cupping, after which all guests had the opportunity to get to know each other over a light dinner and drinks.